latest Alert
Credit Union "Phishing" Scams
There has been an increase in "Phishing" scams with fraudsters using creative techniques to trick you into providing personal or account information. These scammers can often times spoof phone numbers so that the calls or text messages appear to be coming from  West Community Credit Union phone numbers and impersonating employees or departments. Their intent is to obtain your personal identification and account information to steal your identity and/or have access to your money.
If you receive a phone call, text message or email asking you for any personal identification, online banking information, or account information DO NOT RESPOND. Instead, contact us directly at 636.720.2400. 
It is most likely an impostor fraudulently representing a credit union employee. Even if the call appears to be coming from our 800-number or local 636.720.2400, don't take any action other than to call the credit union directly to ensure you are speaking with an authorized credit union representative.
Do not reply to an email, phone call or text that:
Requires you to give your personal or account information, including those that send you to a different link.  
Threatens to close or suspend your account if you don't take immediate action
Tells you your account has been compromised, then asks you to verify information
Informs you of unauthorized charges on your account, then asks you to verify
Asks you to confirm, verify or update your account information
As a general guideline, be highly suspicious anytime you are asked to provide personal information over the phone, messenger, or email.
If you have given out your personal information on an unsolicited phone call or text message, please call Member Services at 636.720.2400.
---
Beware Suspicious Phone and Email Scams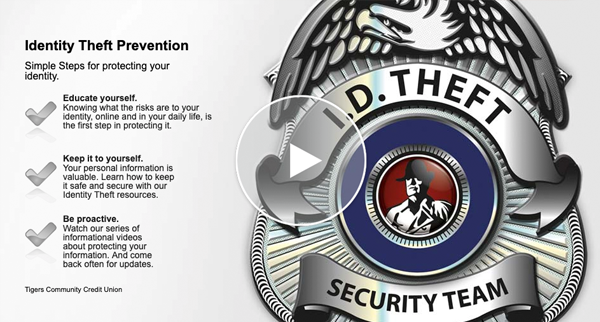 The security of your personal information is a primary goal of the credit union. That is why we will NEVER ask you for confidential information, like full social security number, full bank account number, debit or credit card numbers, or PIN in an email or an unsolicited phone call. 
You can reduce the risk of falling victim to fraudulent phone calls and text messages by following these steps:
Be aware - legitimate businesses do not make unsolicited calls for personal, sensitive information. If you receive an unsolicited call asking this, it is probably a scam.

Don't give in to pressure - many times the caller will pressure or try and scare you into giving your personal information. If so, simply hang up.

Be skeptical - caller ID can be faked. Hanging up is your best defense.

Don't respond to unverified text messages asking you to call your financial institution or click any links.

When in doubt, hang up. Please notify the credit union if you suspect that someone has impersonated a credit union representative.