Credit Union Advocacy
The Value of Credit Unions
Credit unions are not-for-profit financial cooperatives. No matter the size or what services a credit union offers – its structure remains the same with a focus to serve consumers and give them a financial choice. This focus on consumers benefits the entire community and financial services, including those who are not credit union members. Other distinctions include:

Protect Consumer Choice in Missouri's Financial Market
Missouri credit unions play a significant role in driving the growth in the Missouri economy, with more than $10 billion in loans to families, farmers and small business owners. Credit unions are not-for-profit cooperatives, like ag and electric coops, who provide consumers with an alternative for their lending and savings needs while filling a gap in services that other financial institutions may be unable or unwilling to provide.
Helping people in our communities achieve financial success is a priority for credit unions. Last year, local credit unions returned $220 million in profits back to Missourians. Credit unions in our state also made 83,042 low credit score loans and 21,054 small dollar loans, provided 67,759 people with financial counseling and 48,140 loan deferments, and generated nearly 12,000 jobs in Missouri.
Missouri credit unions are restricted by Missouri law on who they can serve. These restrictions limit consumer choice and reduces competition in the marketplace. We urge Missouri lawmakers to support credit unions, including access to not-for-profit credit unions for Missourians across the state.
Credit Union Day at the Capitol 2023
Every year, credit unions from all over Missouri descend on Jefferson City to meet with our lawmakers and discuss issues that affect our members' money.
"When you show up to a legislative meeting, you've made the first step in making a lasting impression on lawmakers," said Ian Dunlap, HCUA's director of Missouri legislative & political affairs. "Legislators want to know how credit unions have improved the lives of their members and their community. Most importantly, lawmakers want to hear the stories that personally affect their constituents."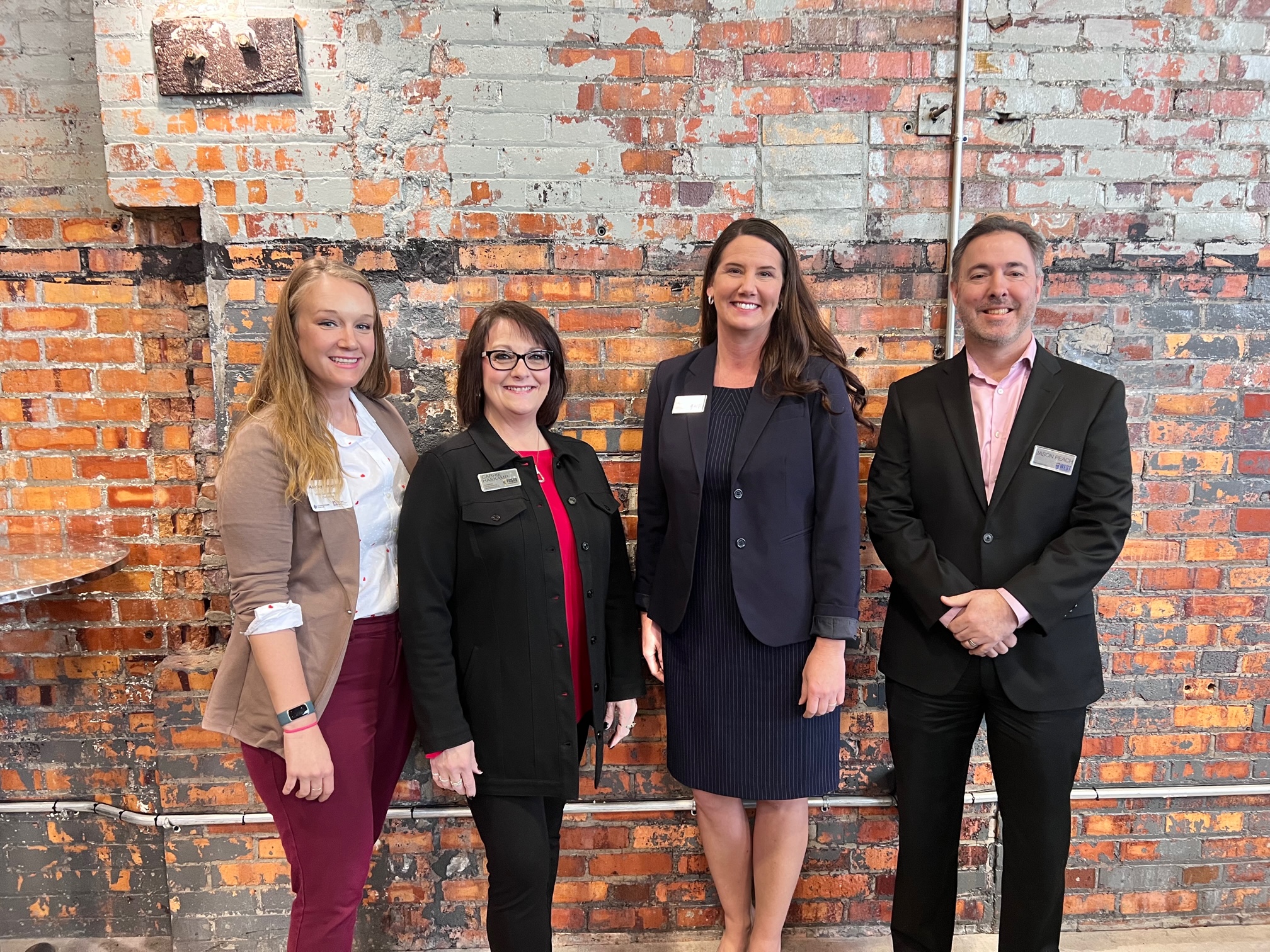 ---
Recipient of the 2022 STAND Award
We are thrilled to be one of the recipients of the Heartland Credit Union Association's STAND Award during the 2022 Convention. STAND is a grassroots advocacy initiative that supports meaningful relationships between credit unions and lawmakers.
In order to qualify for the STAND award, the credit union must have a percentage of staff registered to be a member of the Army of Advocates and take action as an organization on at least 3 advocacy efforts throughout the year of 2022.
Thank you to all our employees who took a STAND this year!
---
CUNA's Policy Priorities

The Credit Union National Association, or CUNA. stands for and fiercely advocated on behalf of America's credit unions. They make sure policymakers and regulators know why credit unions are the best financial services choice for Americans. 
Preserve the Credit Union Tax Status
Protect Consumers' Credit Cards
Empower Consumers to Manage Their Finances
Modernize the Federal Credit Union Act
Right-size Regulations for Credit Unions